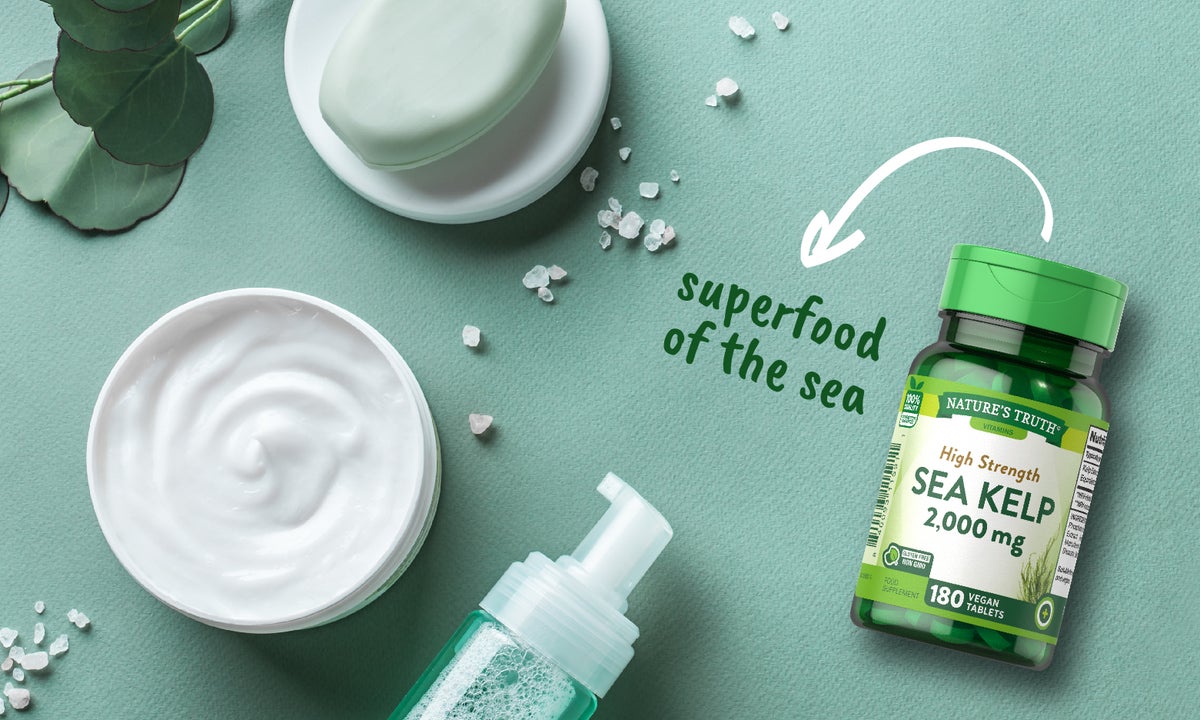 Product of the month
Sometimes referred to as a superfood of the sea and high in antioxidants and flavonoids, Sea Kelp can help fight against disease-causing free radicals.

Shop Now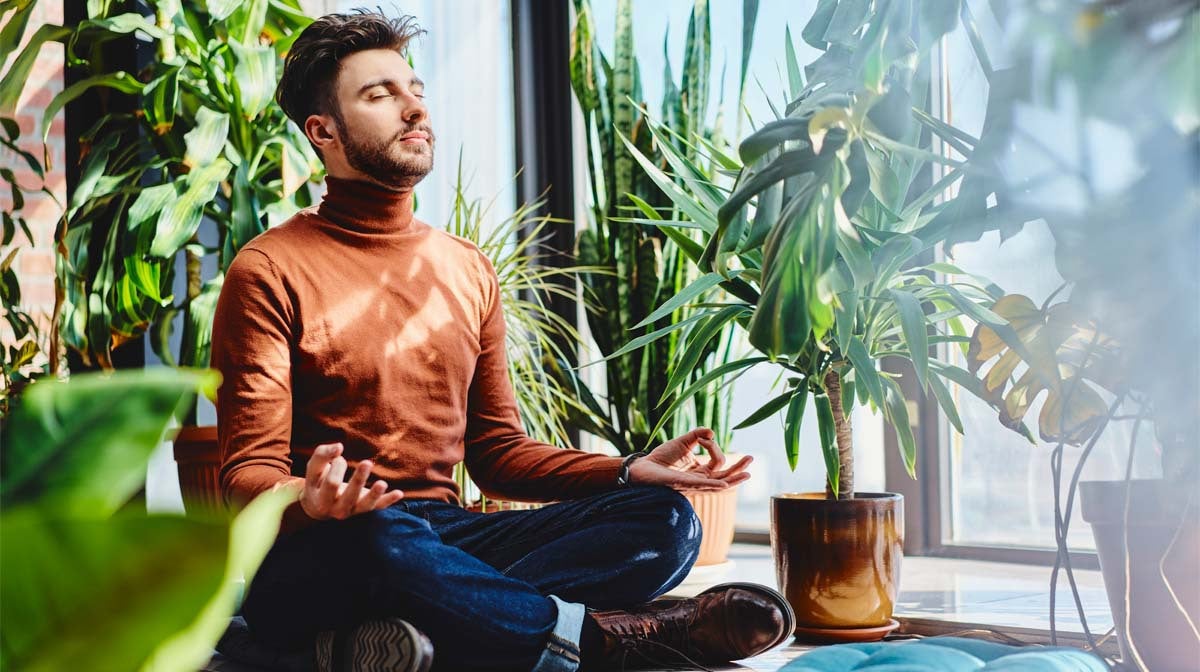 What are the biggest wellness trends of 2022?
The new ways we'll be staying healthy this year

Read More
Frequently Asked Questions
Find out more about Nature's Truth
Vegan FAQs
Following a vegan diet means avoiding all animal products and by-products. This includes meat, fish, and seafood, as well as eggs and dairy products, such as milk, butter, and cheese.
Vegans eat a plant-based diet consisting of fruit, vegetables, legumes such as beans and lentils, and vegetable fats, such as olive oil and coconut oil. Plenty of vegans also eat plant-based substitutes for meat and dairy, such as soy protein and alternative milks.
Some vegans also extend veganism to other parts of their lifestyle, such as clothing choices, cosmetics, and supplements, by also avoiding any non-food products that use or harm animals.
Vegan diets involve cutting out certain foods, such as meat, dairy, and eggs, which provide important nutrients. That's why it's important to find plant-based sources or take a vitamin supplement for extra support.

Vitamin B: The B vitamins, especially vitamin B12, are essential for maintaining energy levels and supporting the nervous system. While there are some plant-based sources of most B vitamins, the foods containing the highest amounts are usually not vegan, such as meat, dairy, and eggs.

Vitamin D: The 'sunshine vitamin' plays an important role in maintaining healthy bones and teeth, as well as supporting the immune system. We get most of our vitamin D from sunlight, alongside several food sources, including oily fish, red meat, and egg yolks. Most people should consider taking a vitamin D supplement during winter, especially those following a vegan diet.
A vegan lifestyle tends to be strictly adhered to. Many people who classify themselves as vegan take extreme care to avoid all animal products in their diet and lifestyle, including clothes, cosmetics, and cleaning products.
Plant-based is a more generic term referring to food products or a certain way of eating. Someone may follow a mostly plant-based diet, but occasionally eat non-vegan foods.
If a food or product is described as plant-based, this usually means it is suitable for vegans.
The body needs various minerals to function properly. All minerals can be found in food sources, but not all of these are suitable for vegans, so it may be necessary to find plant-based alternatives or take a mineral supplement for extra support.
Calcium: This well-known mineral is essential for keeping our bones and teeth healthy, as well as supporting our muscle health too. Calcium intake is often associated with drinking milk, as dairy products are a natural source of calcium.

Iron: This mineral plays an important role in maintaining normal energy levels, as well as reducing tiredness and fatigue. Natural sources include red meat, but iron is also found in plant-based foods, such as beans and nuts.

Zinc: is needed for several functions in the body, such as immune system support and the maintenance of healthy hair, skin, and nails. Natural sources include meat and shellfish, but zinc is also found in some vegan-friendly foods, such as nuts and seeds.
Along with vitamins and minerals, we need other nutrients to sustain a healthy body.
Essential fatty acids, also known as 'EFAs', can be found in omega 3, 6 and 9 oils and may support heart, brain and eye health. Traditionally, omega 3, 6 and 9 oils can be found in oily fish or fish oil supplements, such as cod liver oil.
But there are some plant-based alternatives: hemp seed oil and flaxseed oil are both good sources of omega fats.
Botanical supplements are nutritional supplements derived from plants. Examples include apple cider vinegar, turmeric, and cranberry extract.
Many people take botanical supplements in addition to a healthy, balanced diet for general wellness.
We sell a range of botanical supplements suitable for vegans, including plant-based gummies.
Eating a vegan diet means cutting out meat, fish, eggs, and dairy, which are all reliable sources of protein for most people. But going vegan doesn't mean lowering your protein intake — there are plenty of plant-based sources of protein to add to your diet.
Legumes: Beans, chickpeas, and lentils are all good sources of protein, as well as providing fibre and essential nutrients.
Soya products: Tofu, soy-based meat alternatives, and soy milk all provide your body with protein, while being low in saturated fat.
Nuts and seeds: Most nuts and seeds are high in protein, as well as fibre and healthy fats. Include nuts in your snacking or sprinkle seeds over porridge for an easy protein boost.
​
No matches were found. Please refine your search.
Still need help?
Call our Customer Service team on 0800 151 0786
Monday to Friday 24 hours a day
Saturday 9am to 4pm
Please note we are closed on Sundays and Bank Holidays
Calls will be charged at 5p per minute from a BT landline, cost from other service providers may vary.