As we support you with every stage of your nutritional needs, Nature's Truth is excited to announce a new partnership with Dale Pinnock, the nutrition expert better known as The Medicinal Chef.
Look out for new articles from Dale as he guides us through the best – and most delicious – food, supplements and lifestyle choices for optimum nutrition.
A Sunday Times bestselling author who's published 18 books to date, Dale is passionate about the importance of nutritional education, and has a BSc in Human Nutrition and a BSc in Herbal Medicine, as well as a postgraduate degree in Nutritional Medicine, while he ap-pears regularly as a broadcaster on ITV and BBC radio.
In his own words: "Like many, I found nutrition due to my own health problems. I have one purpose: to bring you accessible, understandable, evidence-based information on nutrition so that you can take back control of your health."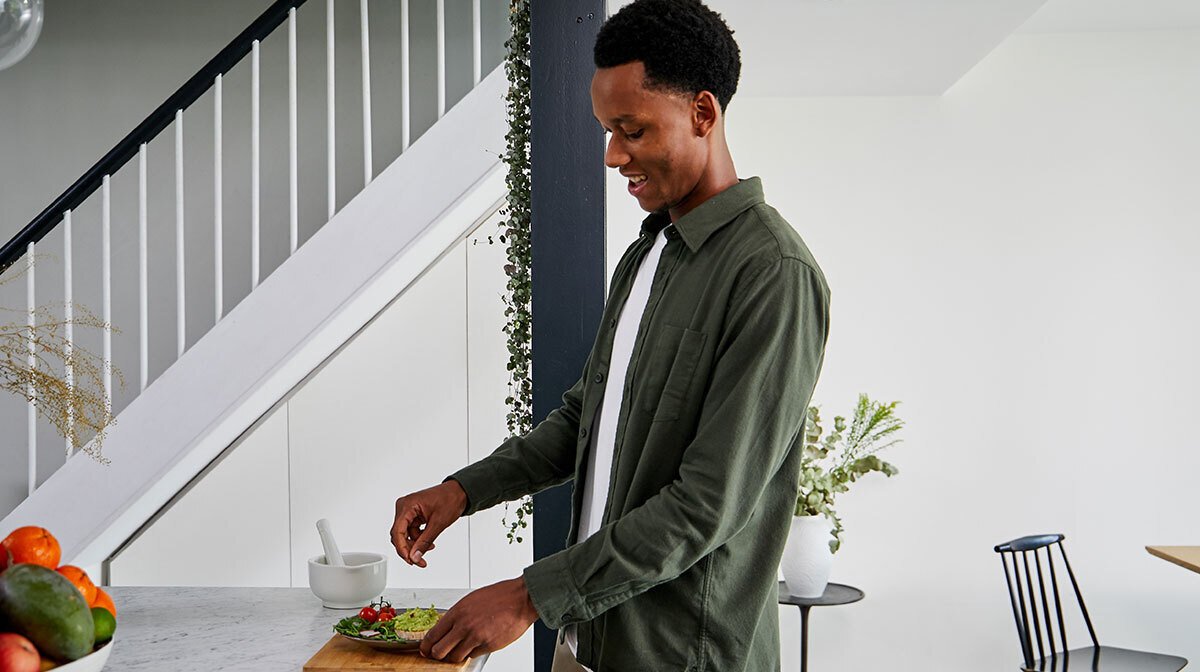 Nutrition today
What does it mean to eat well? Increasingly, many of us are thinking about nutrition not only in terms of what our bodies need to thrive and perform at their best, but also in terms of the impact that our diets have on other species and ecosystems.
Only a few decades ago, a conversation about nutrition would have used a limited vocabulary that was heavy on calorie-counting, 'good' and 'bad' foods. A healthy diet was too often seen as something to be endured rather than enjoyed.
And it was taken for granted that animal-based foods such as meat and dairy were non-negotiable staples of any balanced diet. Vegetarianism was a quirky subculture, and few people knew what you'd serve a vegan for lunch.
Today, more people take a meaningful interest in the provenance of their food: from how many miles it has travelled, to how ethical, humane and sustainable the practices were that produced it, and how fresh – or how processed – it really is.
Supporting a plant-based diet
Plant-based eating, as we now tend to refer to it, is also more visible than ever – and not only among signed-up vegans and vegetarians. The success of initiatives such as Meat Free Monday, which launched in 2009, and Veganuary, which has been roughly doubling in popularity each year since 2014, suggests a society that wants to move away from the standard meat-and-two-veg model.
Mainstream supermarkets have responded to demand by stocking ever-widening ranges of meat-free foods and plant-based milk and dairy alternatives.
In some ways, it's never been easier to follow an alternative diet. But in a culture where many working-age people are time poor and given to relying on convenience foods, properly meeting all of our body's nutritional needs can be a considerable challenge.
We know we need healthy levels of minerals such as magnesium and zinc in our diets, for example, but many of us aren't getting them.
Why take supplements?
Then there are the significant nutrimental benefits to be found in foods that aren't easy to consume without the helping hand of a supplement. Think of Apple Cider Vinegar, which is only made when apple juice is fermented, and is thought to aid weight loss and help manage blood sugar.
Or Black Elderberries, which are believed to help boost the immune system, but aren't always practical to forage for yourself.
And then there's curcumin, an anti-inflammatory that occurs naturally in turmeric and can be far more easily consumed in a high-strength supplement than in a month of curries.
Products and advice you can trust
When it comes to being educated and aware of which nutrients and supplements can help our bodies perform at their very best, at Nature's Truth we know that trustworthy professional advice and high-quality, professional-grade products, with high strength formulas that really work, are a must.
We aim to help you to understand what your body needs, why, and how to make it a part of your diet and lifestyle today. No endurance test required. You don't even need to go vegan – unless you want to, in which case we can help with that, too.