As we move forward in supporting you in your health and fitness needs, Nature's Truth is excited to announce a new partnership with yoga specialist, Emily Harding.
A yoga teacher with a passion for ensuring an inclusive yoga practice for all body types, Emily is on a mission to dispel long-upheld myths about yoga, movement and physical wellbeing, taking a strong stance against diet culture.
In her own words: "Yoga is not a one-size-fits-all, nor should it ever be! I'm on a mission to help everyone access the life-changing magic and wisdom of yoga, which many people don't realise, you can try without ever even rolling out a yoga mat, and you certainly don't need to be able to touch your toes! You won't find me trying to bend you into a pretzel, or preaching to you about diet, I'm simply here to help you find joy, celebrate your own wonderful body, and hopefully spark an interest in you to discover more about yoga beyond just the physical poses."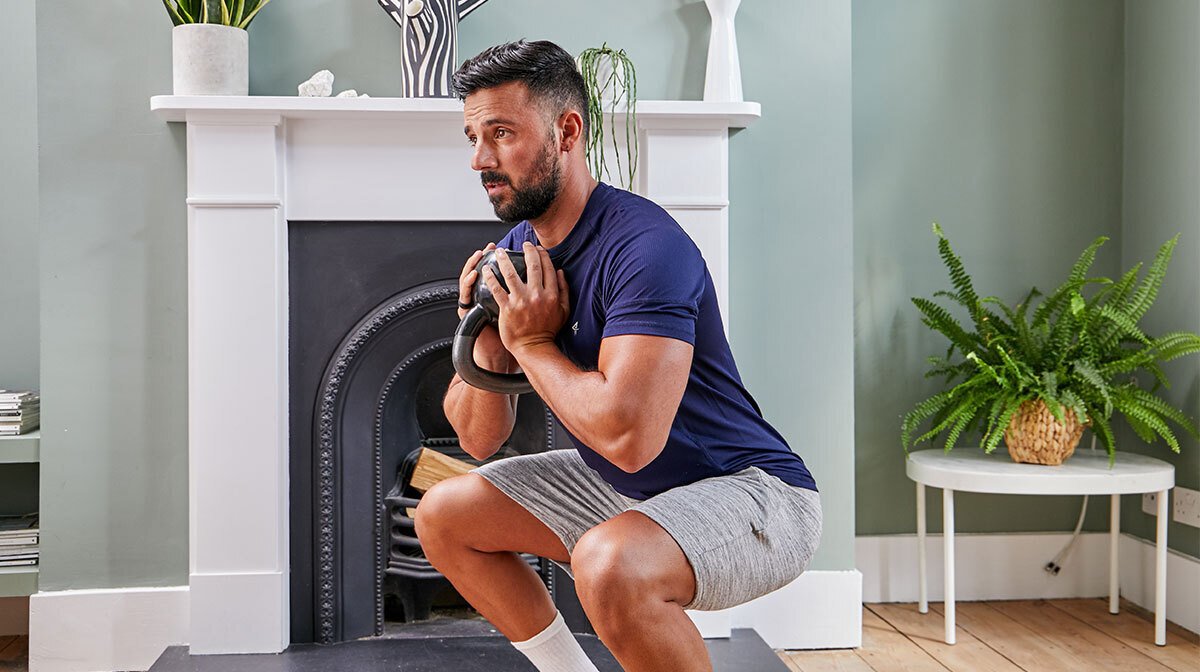 Fitness today
One thing the Covid-19 pandemic brought back in 2020 – albeit by necessity – was jumping up and down in your living room in front of a TV set (or more likely, a laptop), a trend last at its height during the 1980s aerobics boom.
But today's fitness landscape is a very different place than it was in the star-jumps-to-pop-music years.
We're more likely to get our fitness tips from Instagram influencers, or simply our own yoga teacher, Pilates instructor or personal trainer at the gym, than from a breakfast TV guru.
That endorphin rush
Living under lockdown restrictions reminded us of the life-affirming qualities of taking a good, long walk, or how the endorphin rush of high-energy cardio activities like running can help counter the stress and anxiety of daily life.
Meanwhile, swimming got wild – plenty of people who'd previously only felt comfortable wading into bathwater-warm seas on holiday abroad discovered the pleasures and health benefits of British beaches and rivers as bathing spots.
It's a trend that looks set to continue, as does stand-up paddle boarding – with SUPs having been purchased in record quantities during 2020 and 2021.
For inner-city dwellers, braving a lido in the unreliable British weather no longer felt like such a big deal.
And, as people found new ways to take to the outdoors, the humble bicycle began to sell out at many sports retailers, creating a busy market for secondhand wheels.
Reach your health goals with Nature's Truth
So, does all this mean that we're all healthier than ever? No. It's been well-documented that the tumultuous events of recent years have prompted a mental health crisis.
And when it comes to physical health, for every paddle boarding or wild swimming convert, many of us will be intimately familiar with the effects on our physique of comfort eating our way through the uncertainty, or relying on a glass of wine to help define leisure time at the end of the working-from-home day.
If you're feeling like now is the right time to recalibrate and help your body operate at its best, both physically and mentally, you're in the right place.
Supplements you can trust
Established for more than 40 years, Nature's Truth offers high-strength formula supplements – as well as other nutritional and wellbeing products – which can help you to meet your fitness goals and wider needs.
Every product is created in conjunction with expert advice using only high-quality, ethically sourced ingredients.
Try something new
Whether it's learning how to use essential oils and aromatherapy to calm your mind or energise you for a morning workout, or swapping your usual sports drinks for a dose of MCT oil mixed into your juice or smoothie, there are all kinds of ways that Nature's Truth products can support your health and fitness journey.
You might want to try our matcha tea powder in bakes and smoothies, high-quality supplements to aid joint health and bone and muscle health, or instead see how Nature's Truth can help with your sleep and relaxation when the hard work is done and you want to wind down.
A first step might even be as simple as adding a multivitamin to your day. And that occasional glass of wine is still OK if you fancy it, too.