Why you should finally take up yoga in 2022
I'm sure we can all agree that 2021 was a trying year. After the Covid-19 lockdowns when we first fell out of our usual routines – walking less, socialising less, and, most importantly, not always prioritising self-care – you may have struggled in recent months to break out of bad habits that you got into when staying inside. Fast forward now to 2022, and the pressure to totally shake things up, and adopt a 'new year, new me' mindset may still feel a little overwhelming, I know it does for me!
Rather than piling on the pressure and making unsustainable resolutions for the year ahead, why not take a more gentle, compassionate approach? Becoming more aware of the daily habits that don't bring you joy and introducing ones that actually do (like practising yoga, making your own 'fancy' coffees at home, dancing to Beyonce for 10mins solid…. whatever it is!) can help you rebuild your relationship with yourself and your body, at a time when we might otherwise begin the year in 'punishment' mode. For me, Yoga absolutely is one of those kind and loving activities that can help steer you on the path towards your real, lasting happiness.
Intrigued? Read on to discover the seven reasons why you should try yoga in 2022.
Yoga can help to refresh your mindset after a challenging year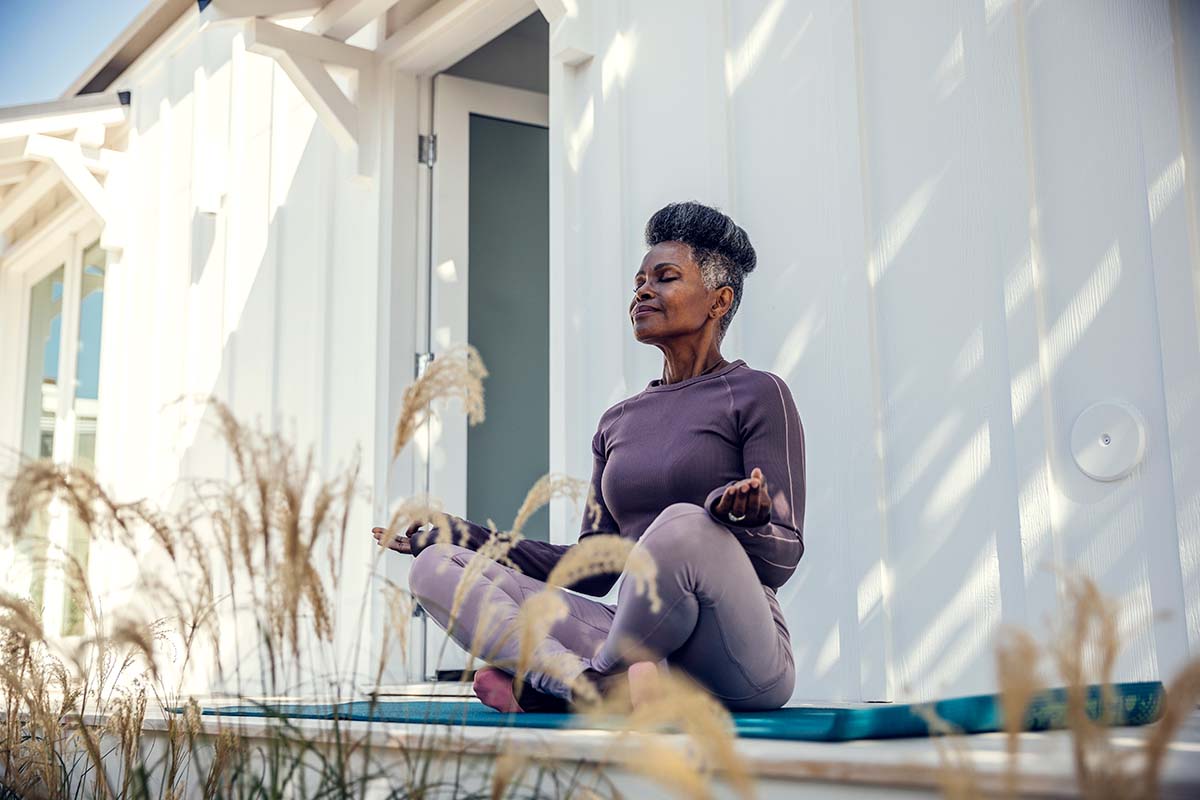 Clearing out the physical and emotional debris from the year before and making plans for the months ahead are all part of ringing in the new year. If you're already setting yourself restrictive and punishing weight-loss goals, I recommend trying to shift your mindset. Why not experiment with something gentler, that will be easier to stick with as a long-term healthy habit? Yoga will make a great addition to your list of resolutions because it's a form of total self-care rather than just physical exercise – and a kinder way to start 2022.
I prefer holistic goals that are health- rather than fitness-based, and yoga can enrich your entire life beyond just the physical! You can practise yoga without fear of feeling like you're going to burn out or run out of steam. Whether you find classes to attend a once or twice a week or do online sessions in the comfort of your own home, wherever you are, stretching and moving your body will do your health a world of good.
There's a yoga style for everyone – including fun-focused practices
There are so many fun varieties of yoga to try, and there's a yoga style for everyone – which is extremely rare for any movement practice! Take, for example, my 87-year-old grandmother, who has been doing my yoga classes while sitting on the sofa, focusing on her arms and breathwork. (Want to try the Yoga I share with her?Use promo code naturestruth to access!) If you've ever been concerned that you need to look a certain way or be a particular age to try yoga, this should put your mind at rest – yoga is for everyone.
Do you need some motivation? If you're looking for a fun new yoga style to try in 2022, why not search out a local Kirtan Yoga event near you? Kirtan is a devotional form of yoga (no yoga poses at all here!), which consists of the call and repeat of Sanskrit mantras to help still the mind and open the heart – Kirtan gatherings involve lots of singing and chanting, and there are events here in London that feel like a full-on party of joy!
Yoga can help improve your flexibility and mobility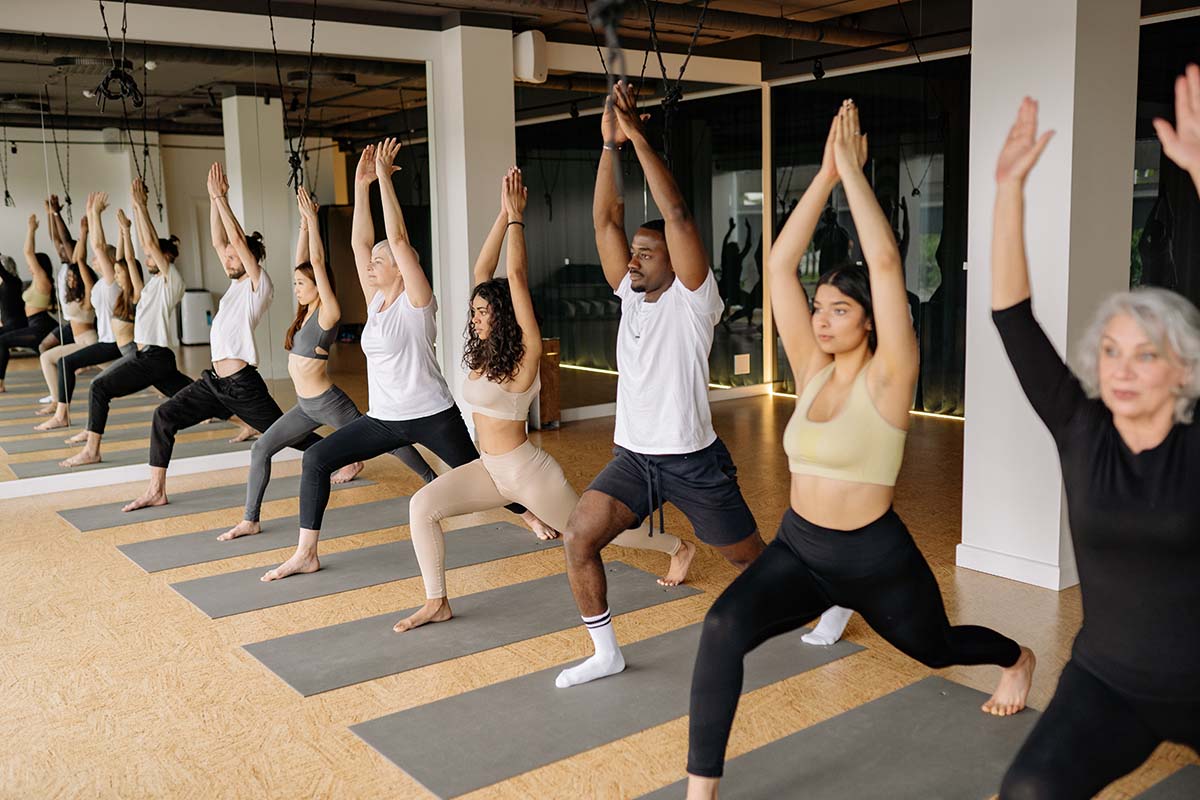 Do you have trouble with flexibility and mobility? If spending too much time indoors and not getting in enough steps are things you want to change in 2022, I can't recommend yoga enough. Why? It's excellent for keeping joints soft and flexible, while also helping you build balance and strength overall.
If the cold weather is keeping you from working out, a hot yoga session may be just what you need. It'll feel like a big hug, I promise! For those days the January blues get to you and you don't feel like moving your body or leaving the house at all, try this nurturing practice – wrap yourself in cosy blankets, create some support for your back with pillows and lay yourself down at a 45'degree angle – spend 10-20mins focusing on your breath and meditation.
You can relieve stress and boost energy through yoga
Our stress levels can get super-high during and after a hectic holiday season. Attempting to manage them and calm your system without proper support or understanding of what is causing you stress, might make you feel even tenser. Yoga, thankfully, is an excellent technique for reducing stress and allowing your body to heal.
Restorative yoga is one of my favourite practices for this reason – it's an incredibly gentle form of yoga that soothes your nervous system, reducing feelings of stress and enhancing your mood. You'll certainly feel more energised when you're in a happier state – yet another bonus of practising the techniques.
It will help build your self-confidence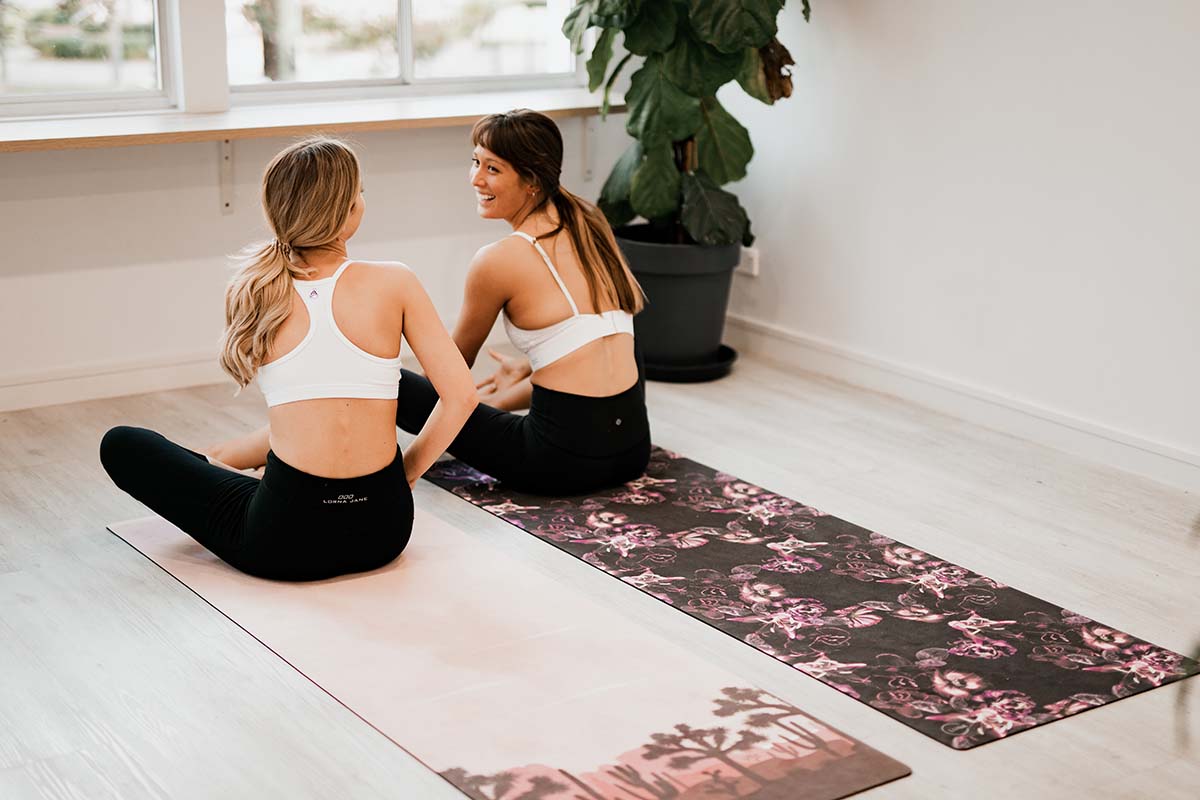 Yes, it's true – yoga can help you gain confidence. There are various forms of yoga you can try to boost your self-confidence. For example, if you're not comfortable speaking in public, chanting kirtan classes might help you get there! If you're shy, a power yoga or vinyasa class will leave you feeling empowered and ready to conquer any challenges.
Not only does mastering the poses benefit physical and mental health, it also helps develop greater self-awareness and body confidence. Put another way, the more confidence you can build on the mat, the more it filters inwards to create internal change about how you feel about your life, and outwards off the mat as well.
You can develop self-discipline through yoga
Let's face it: the big goals we set for ourselves at the beginning of the year often go unmet, and one of the reasons why is down to a lack of self-discipline. (Also, setting unrealistic goals! Making our goals about society's expectations rather than our own – but that's another article for another day!) The good news is that yoga can help you learn to develop this wonderful skill and accomplish more of the things you truly care about.
The 'yamas' (a set of 5 moral codes) and 'niyamas' (a set of 5 self-disciplines) are at the heart of yoga, and all yogis strive to follow them to live a more fulfilled life. Learning about these through your practices on the mat will help to challenge your mind and perspective, and you may find yourself applying what you learn on your mat, to ALL aspects of your life.
Whether you go to one yoga class a week or do just a few minutes of breathwork every day, it's better to strive for small things consistently than try to do something huge and give up. This less-is-more approach will also help boost your confidence with regards to your self-discipline, and you'll find it easier and easier to stick to the things you want to!
Yoga is a lifelong companion
Yoga is a rich wisdom tradition, with so much more to offer than simply the physical poses. For over 5,000 years, Yoga has been preserved and protected throughout some of the most turbulent periods in history and we are all so lucky to be able to now access it's inspirational teachings here now in the West.
Practising yoga can support you for the rest of your life – not just this new year – it can provide emotional support and clarity, and physically, it's not something you'd have to give up because your joints can no longer handle it, unlike some other high-intensity or high-impact classes or exercise regimes!
So, why not get started right away? Try as many different types of Yoga and see which style brings you the most joy! Allow yoga to become your new lifelong companion, and prepare to reap its physical, mental and emotional benefits in 2022.
Read more from Emily and Nature's Truth's expert panel here.