As we spend more time at home, it's more important than ever to create a space where you feel happy and relaxed. Aromatherapy is a great way to add ambience to any room — it can help you stay present in the moment for certain activities, such as meditation or exercise, and (let's face it) essential oils smell good. Aromatherapy is making a much-appreciated comeback, so here's our beginner's guide on using essential oils.
First things first, the basics:
Essential oils are concentrated natural extracts from plants, mostly distilled using the flowers, leaves and stems.
Aromatherapy is the practice of utilising essential oils to influence your body and mood.
Blended essential oils are a combination of two or more pure essential oils to create a dynamic scent profile. For example, lavender and orange can be blended together to create a calming aroma.
Now that you're clued up on essential oils, you can experiment with blending together in a variety of home uses.
Diffusers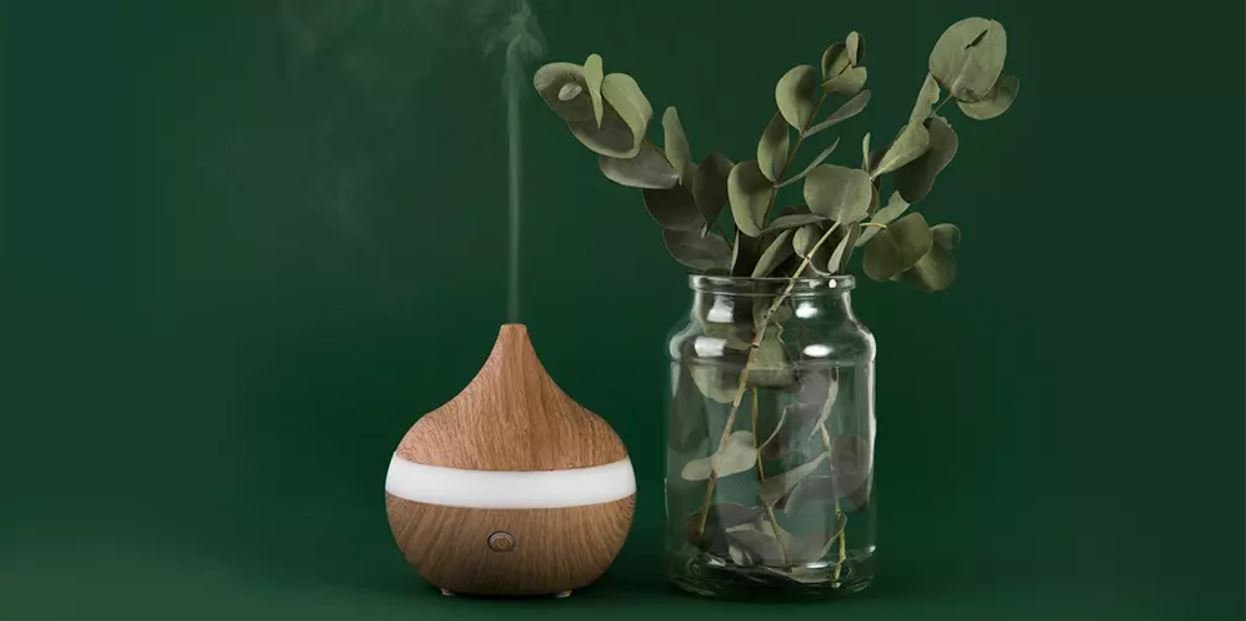 An electronic diffuser is the most convenient way to spread the scent of essential oils around your home. It works by spraying a light mist infused with essential oils into the air. You simply fill the diffuser with water along with 5-7 drops of your favourite essential oil (or a blend) and then plug in to start the mist.
Unlike candles and air fresheners, you don't need to worry about chemicals — we recommend only using your diffuser with water and pure essential oils.
Top tip: Try our Breathe Easy blend to refresh your kitchen after cooking.